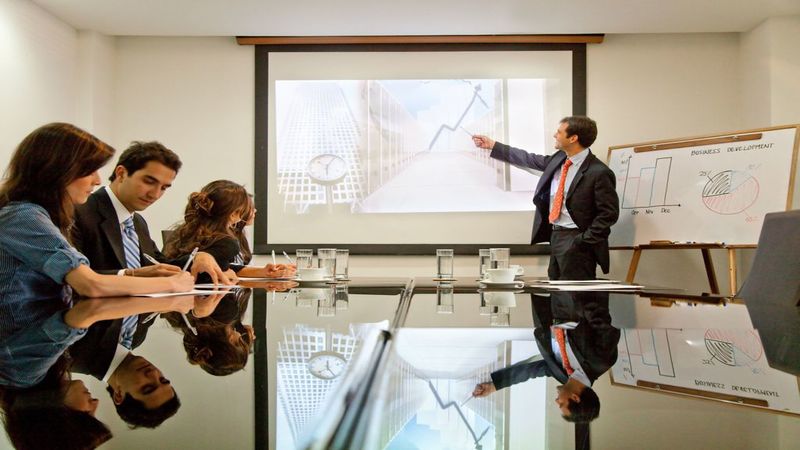 There are many things to consider when hiring conference venues in NYC for upcoming business events and meetings. Proper organisation begins at the source to ensure that the needs of the business and conference are in order before moving forward with the search. Once these concepts have been identified, do a basic outline of the specifications. Such as size of conference to be held, local or national event and the necessary contributions required of the venue. Once these factors have been decided upon, move forward in the search to hire the venue that best meets the needs of the business.
Keep a physical list of the things that the venue must have vs. those that can be done without and check these things off when visiting possible conference venues. Make sure to highlight those things that are really important and don't settle because it could mean the difference between a successful and a failed conference.
Size of Venue
Make certain the conference space is proportionate in size to the number of people that will be attending and participating on the conference panel. This includes estimating the amount of additional space that will be required for any audio or visual equipment, serving or catering tables and other extras along this line. Comfort is key and in order for those in attendance to be comfortable, they shouldn't be crammed to tightly into the space. Pay close attention to clearance to provide positive range of visibility to those in attendance.
Technical Amenities
Inquire about the technical aspects provided by the conference venue to ensure that it will be able to support the type and capacity of technology that will be used during the conference. This may seem minimal but question the strength of the Wi-Fi before reserving the venue because you don't want to find out the day of the event that connection is sporadic at best. Question the number of electrical outlets available and ask for a list of the technology capabilities that the venue has on-site.
Quality of Staff
It's important to know what provisions the service staff will offer and the extent of their customer service skills. It is imperative that the venue staff works to ensure that the attendants of the meeting or conference are served with kindness and professionalism. The service staff will be a direct reflection of the business because it is their conference and therefore, it's important that they leave a positive impression.
Hiring conference venues takes a lot of research and effort but the end result is great if the right one is chosen. Sage Workspace realizes the importance of hiring a quality conference venue.