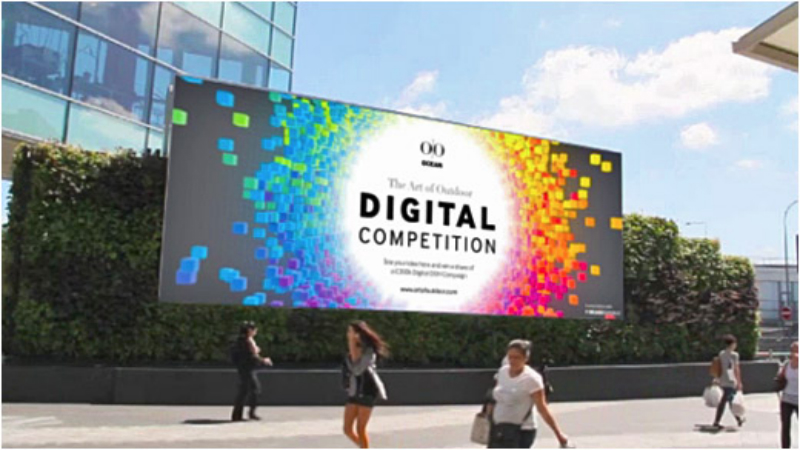 Restaurants are one of the major industries which can advantage from digital signage – in numerous ways. Digital menu boards, Outdoor digital signage, entertainment and employee training are just some of them.
For the popular and fast-paced restaurant chains which derive extensive sales from on-the-go customers, Outdoor digital signage turns a simple window in the wall into a prosperous experience.
Following are the Top 10 ways to use Outdoor digital signage to boost sales and new customers:
1. Dynamic Data:
This is a really powerful way to use Outdoor Digital Signage. Dynamic content is what Digital Signage is all about. It is what differentiates it from other types of outdoor signage. Consumers are bombarded with information all day long; their minds can't cope with the volume of outside stimuli. Therefore, the only way to capture their attention is showing them something different by the minute. Motion and variety are big winners when it comes to attention-grabbers.
2. Personalization/ Targeting:
People now expect you to know what they need when they want to be reached, where to reach them, and how to reach them. Consumers expect each message to talk directly to them and address their needs. Outdoor digital signs, like LED signs, offer the necessary flexibility to target your audience. Use different messages according to the time of the day and every day relevant events that might have occurred.
3. Less creative, more Impactful:
An epic one-liner will still keep you in the minds of the consumers. Still, the younger the audience, the less they trust or care about advertising so yours needs to be different, unique and stand out. You can do it all with digital signage.
4. Small, light panels:
Think back to smart-phones and tablets. People expect their technology to be bright and engaging. Digital outdoor signage meets those needs like no other. Old, cabinet-style, assembled-in-china LED-signs are a thing of the past.
5. Modularity:
Following the previous point. People don't want to wait for months for their LED digital display to arrive. People don't want a heavy and bulky box. Easy to set up digital signage is becoming more important in the list of digital signage customer's must-haves.
6. Serviceability:
Clients are not interested in waiting for an expert to come repair their LED screen on-site. Even worse, wait for someone to take the display away for repair. People are impatient. Everybody expects things to be able to be solved online or over the phone.
7. Energy efficient:
People have the environment and their wallets in mind. Anything that can help either or both is a huge selling point.
8. Embedded Sensors:
Smart phones and wearable health monitors are using more and more sensors. Modern sensors make the overall technology experience something close to magic. Customers want the same from all of their devices. Sensors are part of the hardware but interact with the software to improve the performance of the Outdoor Digital Sign.
9. Web Based Content Management: People expect their software to work on their schedule and not vice-versa. That means any software should be accessible at any time from any computer. Even better, available from their phones and tablets. Digital display content management software is no exception and is available now.
10. Social Media or Social ads: The fine line between content and software. With individuals trusting advertising and brands less and less, the power of social endorsement becomes more and more important. Social networks have a great advantage over the competition. Outdoor digital signs should have the capability to display social ads.
If you need someone to consult with about your digital signage needs there are very few to choose from. Tom Gullo at TJG Digital Signs specializes in Outdoor Digital Signage, Interactive Digital Signs, and Digital menus. Contact TJG Digital Signs at 844-854-8324 or email: tom@tjgtechsigns.com