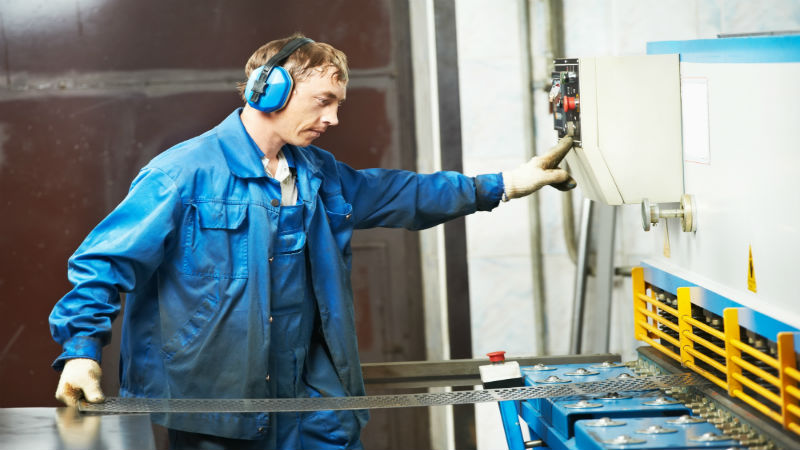 To begin with, steel fabrication is not welding. Welding is actually a secondary process in the fabrication process. Welding brings two pieces of metal together whereas fabrication delivers the entire object for interior decoration or a practical application. Steel fabrications can be used in the construction of tables of a variety of sizes, water tank supports, footrests and steps. A sheet metal company delivers many fabricated items for interior decoration.
The most exciting value of fabrication from the Sheet Metal Company comes in a variety of finishes and includes plating, anodizing, painting and powder coating. Anodized steel is used to create Aluminum cylinders in architectural structures. They also make column surrounds. Likewise, corner and wall protectors are anodized steel, as are kick plates. The decorative trims found on buildings and homes are also anodized steel. It's used in display cases for retail stores. Entertainment units can be constructed from it. Beautiful picture frames are made from painted sheet metal. The typical appliance with a stainless steel finish has increased in popularity. The trade-show POP displays often come from sheet metal or aluminum processes. You can get displays with a number of finishes including specular finishes, brushed décor for a gothic effect. You'll find satin sheet metal used in kitchen fixtures like exhaust hoods and sinks. Super black stainless steel items often have matte finishes. Many decorative patterns on many applications come from embossed sheet metal. Plate metal foot grips for the floor and appliance cabinets.
Fabricated sheet metal ceiling tiles can be practical or express any theme. The aluminum Venetian blinds found everywhere and in a huge range of prices serve most homes and offices. The laser-cut aluminum designs found a lot in sign panels and full-length décor panels make beautiful contributions. The aluminum curtain walls, perforated metal for architectural features, decorative aluminum panels act as excellent curtain walls and office partitions. The perforated metal grill is used in the construction of panels for sound control as well as other applications.