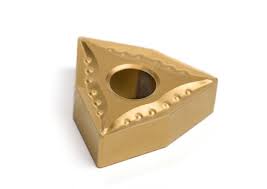 Finding the right inserts for molds and dies can be easy, if you know what to look for. Use the following tips to guide you along:
Pick the material
Inserts are available in a lot of new materials. You can go for harder coatings as well as pre-hardened materials and other combinations. By picking machining inserts in the right material, you can expect better outcomes and work results.
Check out insert designs
Scout around for different insert style cutter designs when you look in the market for carbide inserts. Some come with designs that make it so much more convenient for you to rough-in cavities. You can also perform mold squaring with better ease along with mold contouring, profiling and finishing.
Know the right coating grade
It's typical for a single manufacturer to have about 20 or more options when it comes to carbide substrate grades. Some can be coated with titanium nitride, titanium cabonitride, or titanium carbide while others can be coated with titanium aluminum nitride, among other choices, says MoldMaking Technology. You'll need to consider which coatings are a good match for your project and processes before you can choose your carbide inserts. This is important since coatings help improve resistance against wear which boosts the service life of your tools. The right coating can also ensure higher speeds as well as feeds.
Read manufacturer's guidelines
Many of these inserts come with care manufacturer guidelines. If you want your inserts to last you longer, know how to take better care of them. Clean them after and before every use. Check them regularly for wear and tear. Put them in proper storage. These will all help in ensuring you get the best use out of your inserts.
These are just a few tips to help you find the right inserts and make them last longer.