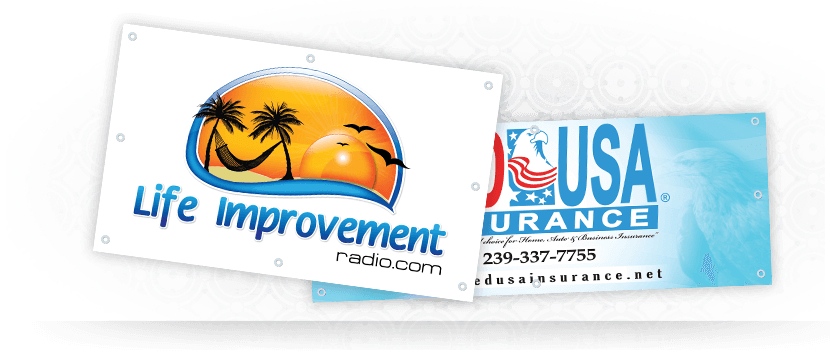 It can be hard trying to figure out the most effective ways of advertising your business. Getting the absolute most out of your money, especially for small businesses with limited capital is imperative. Banners and signs are one of the most potent methods of advertising for businesses both large and small. Many times business owners underestimate how custom banners or signs can increase revenue, and generate new customers and clientele. While it is not the absolute core of advertising it is a relatively easy and inexpensive way to reinforce your company presence in people's minds. This more often than not can feel like half the battle when building a successful business.
Different Ways Banners and Signs Can Benefit Your Business:
Increased Foot Traffic
Building Brand Awareness
Temporary Signage for Office Space
Promoting Sales or Clearance Events
Promoting Special Events
Conventions or Trade Shows
Use Banners to Boost Your Brand and Increase Traffic
Getting people to visit your location when they weren't initially planning on making a stop can be a difficult task. Banners make powerful tools for increasing foot traffic for your location by providing an eye-catching element that gets people to notice more of their surroundings. Banners and signs also lend a hand in setting your business apart from others in the same complex or area as people can easily identify your location. This is a particularly helpful tactic to employ during open houses, special sales events, and conferences when online, radio, and TV ads have failed to deliver results. Marketing professionals suggest the use of at least ten large banners within two to five miles of your business. The more signs and banners you have visible to potential customers the higher the chances of you being remembered above other businesses in your same niche.
Eye-Catching Banners for Better Marketing Results
Getting your business noticed can be difficult, be sure to utilize banners and signs as effective marketing methods for your services. If you are in need of custom banner printing in Houston, TX be sure to take a look at companies like 800-WE-PRINT. They offer a wide variety of banner styles, and their talented graphic design team can assist you in achieving the eye-catching strategies you need.