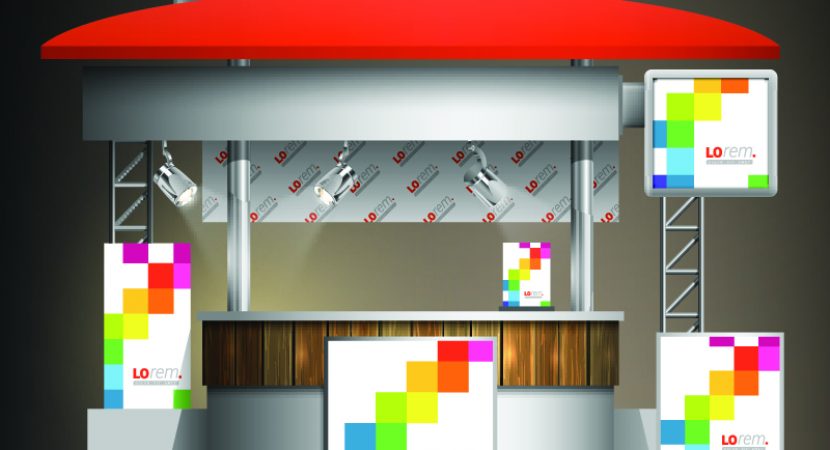 Trade shows are an exceptional way to get your products or services in front of hundreds of consumers at one time. Because there are also hundreds of other vendors trying to do the same thing, you have to find ways to stand apart from the competition. A large portion of your marketing budget could be spent on trade show participation, which is why it is essential to determine how to make it as successful as possible. One avenue many vendors take is to utilize trade show booth rental to save money.
Look for Variety
Many exhibit companies offer a variety of rental options, with some companies even offering custom designs on their rentals. Even if you are on a limited budget, you can take advantage of this great way to stand out at the trade show without having to succumb to the standard displays show management provides every participant.
Personal Consultation
Look for a company that provides a personal consultation to help you determine exactly what you need. Before you sit down and truly think about what you want your display to say about your company and the image you want to portray, you won't truly know what you want. A professional can sit down with you and help you determine your needs along with your goals to ensure you obtain the perfect trade show booth rental that maximizes your marketing efforts.
Logistics and Labor
Once you have created the perfect rental booth, you need to figure out how to transport it to your show and set it up. When you use a reputable company to build your display, they might also handle the transportation of the display, as well as the labor required to set it up for you. All this leaves for you and your staff is to show up to the show and get ready to engage the audience and gain more leads.
Creating a custom trade show booth rental is a great choice for many companies, both large and small. Whether you are just starting out or you are an experienced trade show participant, you can take advantage of the benefits renting a booth offers. Take your time looking for a company that offers a large variety of choices, a personal consultation to help you determine exactly what you need and the logistics and labor to get your booth set up and ready to entice your audience.