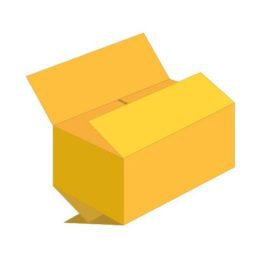 Shipping any item, whether big or small, can be a challenge. It can be difficult to find a box that is just right and meets all of your size and durability needs. Thankfully, you can get exactly the box you need with custom corrugated boxes made just your unique situation. This is important because it's the box you choose to ship in that will be the primary and often the only line of defense your shipment has. The postal system is notorious for banging, dropping and damaging items so you want to take every precaution possible to protect your shipments.
Custom Corrugated Boxes Made to Order
The great thing about custom boxes is you can order as many as you want and get them delivered right to you. Made to order shipping boxes ensure you have everything exactly how you need them to protect your items during shipping and transport. Whether you're going across town, the country or the sea, having the right box can make all the difference.
Save Money and Go Green With Corrugated Cardboard
One of the biggest perks of using corrugated cardboard for your custom shipping boxes is it's better on the environment. It's easy to recycle and many custom boxes are made from cardboard that has been recycled in some shape or form. It's a great way to get the protection you need for your shipments, while also taking steps to protect the environment and cut down on waste. If being green matters to you, look for custom corrugated boxes made from recycled cardboard.