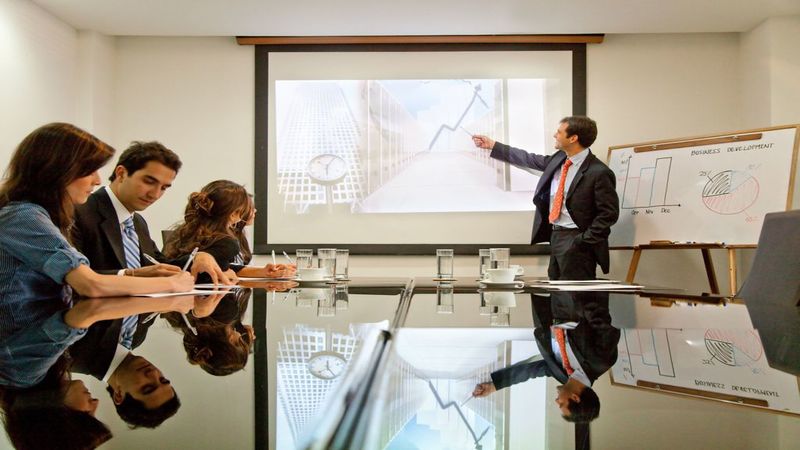 Leasing a virtual office on rent is becoming more popular with business-owners due to its flexibility and convenience. Still, there are a number of misconceptions surrounding how virtual spaces work and if they're as reliable as their physical counterparts.
While looking into your new virtual office rental in Los Angeles consider the following myths before making your final selection.
Customers Won't Take Your Business Seriously
Many owners believe that customers will think their business isn't legitimate due to them operating out of a virtual office. However, most virtual offices offer the same amenities as long-term rentals. Most agreements grant the user access to meeting rooms, physical office spaces, and much more.
It's Too Expensive
Another misconception is that rent prices for virtual offices are astronomical and non-feasible for the average business owner. The reality is that most virtual offices are actually less expensive when taking out factors such as employee commute, Internet, purchasing office equipment, or hiring a receptionist.
Virtual Employees Aren't As Reliable
Many view teleworking as an excuse for staff to become lazy and unmotivated, but this normally isn't the case. Your employees should be reliable regardless of where they're performing their duties. Reliable employees will be able to meet deadlines and perform assigned tasks regardless of their work location.
The Office Isn't Real
Another concern business owners have is that virtual offices won't have an actual physical location or working address. Part of the design of virtual office spaces is having the convenience to work from a physical location with an address clients can use for meetings, presentations, and more.
Finding a Reliable Virtual Office is Too Difficult
Many business owners feel that securing a reliable virtual office is too complicated to be worth it, but that's simply not the case. Leasing a virtual office is easier, and owners normally aren't locked into a long-term contract.
There are many factors to consider when choosing a virtual office in Los Angeles. Contact Sage Workspace to see what your options are today!