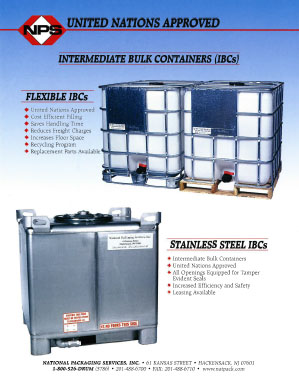 Intermediate bulk containers or IBCs are high up on the list of packaging solutions for a range of industries and companies. Ideal for a number of applications, finding the right supplier for the IBCs your company needs can positively impact your bottom line and ROI. Here are costly mistakes you'll want to avoid when you choose a supplier:
Going for cheap options
Quality options will often cost you more. However, that's not enough of a good reason to make the mistake of going for cheap and substandard options simply because you believe it's going to save you a few dollars. Cheap options are rarely durable. You'll end up putting in orders for another batch of IBCs much too soon. Imagine the time, effort and money you'll waste in doing so. By going for durable options in the first place, your IBCs will last you longer and you could count on little to zero problems from happening.
Not checking for fit
A lot of companies are much too focused on finding a supplier that can provide them with the products they need at good prices that they lose sight of everything else. But there's more to a company that the quote it provides. There's professional fit as well, Quickbooks says. Are you and the company a good fit together? Working with a supplier that doesn't operate in the same way—that doesn't believe in providing quality services and outcomes, that believes in doing only doing the bare minimum when you emphasize going the extra mile for your clients—means that business arrangement probably won't last long.
Not checking reputation
When you pick a supplier for Intermediate bulk containers, always go for one with an excellent reputation for results and trustworthiness in the industry. That's one way to make sure you don't end up making a costly hiring mistake.