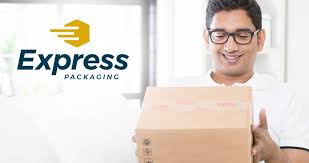 Packaging and shipping mistakes can doom your product before they even hit the market. Here's a list of common mistakes you'll want to avoid at all costs.
The packaging hasn't been tested
When you look for packaging solutions, always test it out. The right manufacturing partner will ensure that the boxes are tested and that they provide your products with the protection it needs. That's why it's important that you hire the right cardboard box manufacturers to help you out.
It's outdated
Keep your products on the shelves by updating your packaging, the Packaging Strategies says. If your packaging is boring or outdated, that's going to hurt your bottom line. Many boxing and shipping solutions these days already do a lot to increase usability. If you're missing out on that, then that could doom your product off the shelves. Work with a reputable manufacturing partner to update and upgrade the design for your shipping solutions.
It's too small or too big
Choosing the right size is crucial when you pick shipping solutions. If you pick out boxes that are too small, that could make the items or products inside much more vulnerable to damage during transport. If you pick out boxes that are too big for the items, though, then that's a waste of money. Find the perfect balance by working out solutions with cardboard box manufacturers that provide you with the results you want.
It doesn't stand out
Keep in mind that your packaging solutions can help you market your brand and business. If you go for cheap or shoddily-made solutions, that could hurt the way consumers perceive your brand and company. Don't let that happen. Pick the right box for your products. If you're just building your company from the ground up, those favorable impressions can drive greater consumer interest in your products/services.